Sexual Desire
FOURTH Semester

---
Project Context

In this project we want to trigger real emotions and try to make people step out of their comfort zone and get them to reflect on their body's signals and behavior. With this exhibit we take the visitor on a journey to explore their own desire.

We put visitors in focus of the exhibit and we chose their body as our exhibition surface. We designed and concepted an interactive mirror that the visitors can control with gestures and taking specific steps on the floor, which is interactive too.

Our mirror was prototyped with mirror foil on plexiglas that we put over a screen. On the top of the screen is a Real Sense Camera that tracks the hand movements of the visitor. The floor functions as our menu, where the visitor can make a step forward and simultaneously changes the topic on the screen.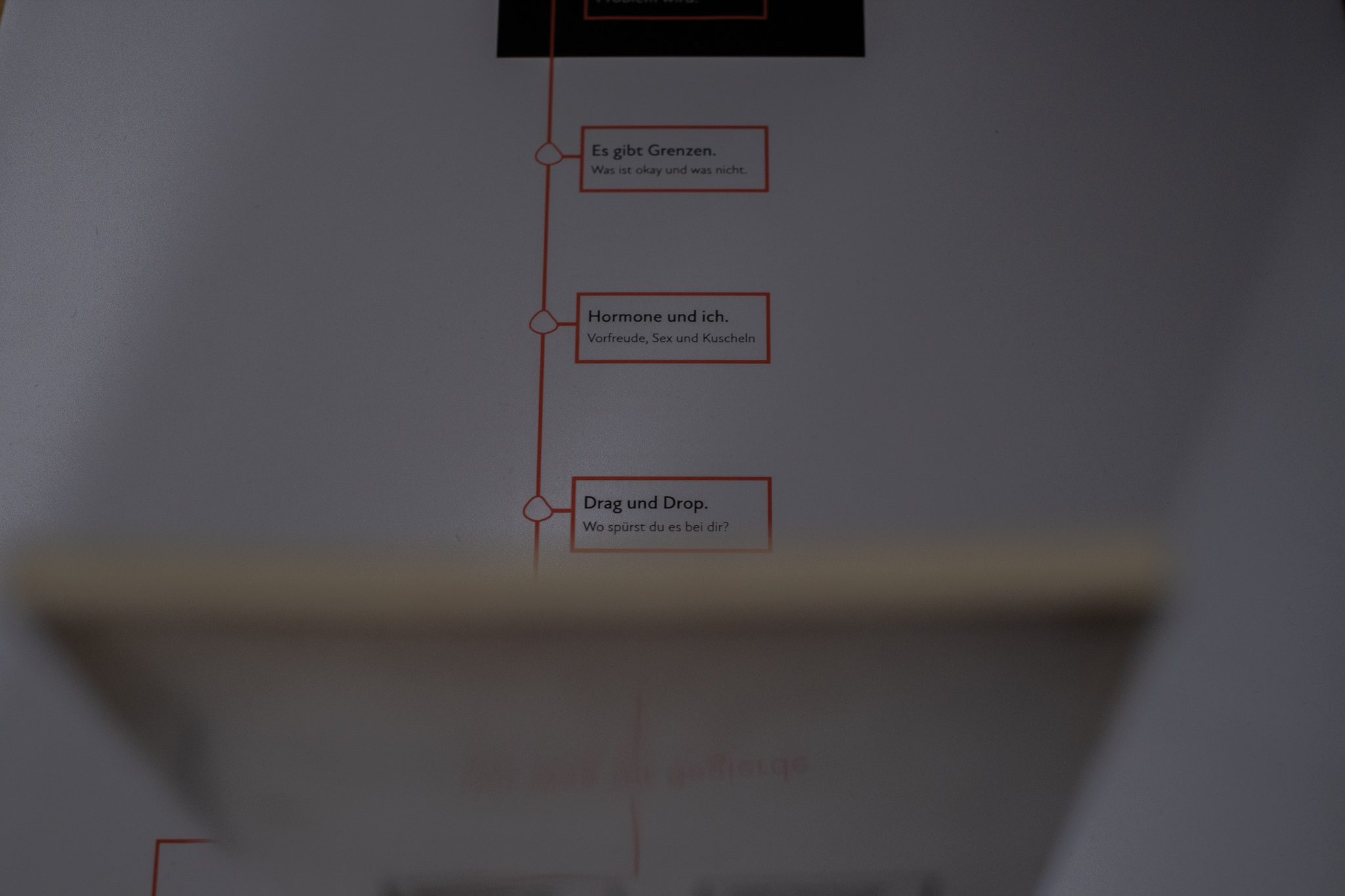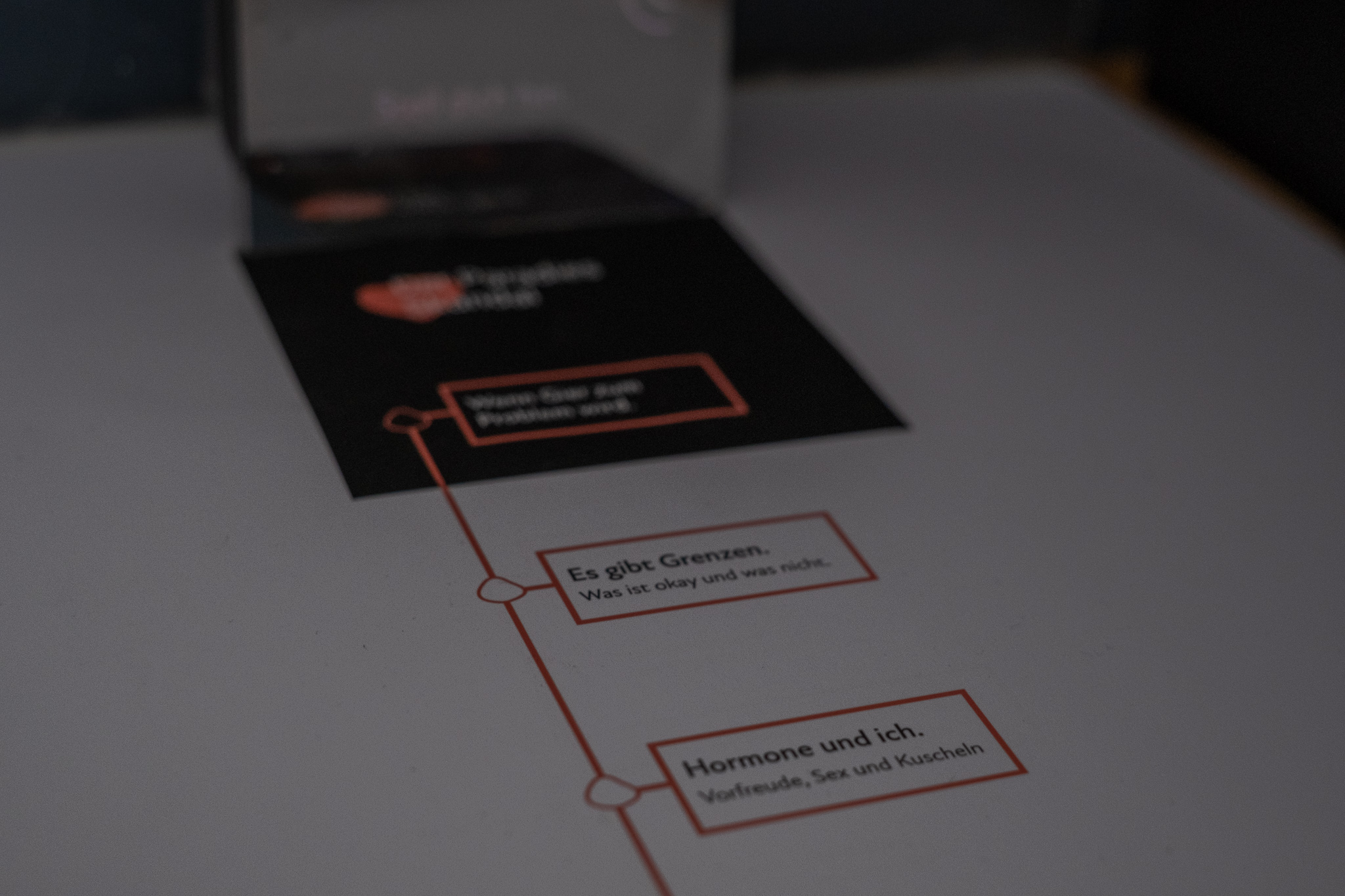 Different and diverse topics are available for choosing while interacting with the mirror. First you explore society's "Tabu Zones" of the human body, followed by an interactive part where you can discover who and where you feel pleasure. With a step forward you reflect on sexual boundaries via a yes/no quiz. After that you can see which hormones are active in your body when you encounter sexual activities. With your last step you can learn about the prostitution scandal in the "Paradies" brothel in Stuttgart - a public incident where sexual desire was driven by greed and crimial activity.

Here you can see a mini model we built to visualize the interplay of the room conception and content on the mirror.

This is the section where the visitor reflects on questions about sexual boundaries.

With this screen flow you can see the information layer which explains the interactive floor and mirror functions and the part where you can visualize your own pleasure.

The visitor learns about the hormones that are active in one's body when conducting different sexual activities.

The exhibit takes place in a cubicle to ensure the visitor privacy when engaging with these intimate topics. We also used the cubical's walls for additional information and as an exhibition space. The rear wall is transparent to tease other visitors to explore the room themself and to convey the message that sexual desire should be an openly discussed topic.
Want to see a more detailed documentation:
Hfg Gmuend Online Exhibition
Sexual Desire - 4 Semester, ICS - Concept, Sketching, UX/UI Design, Room Conception, Prototyping

---